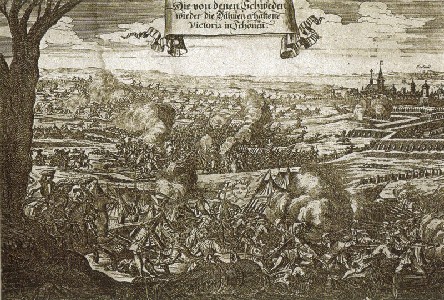 At Helsingborg the Swedish general Magnus Stenbock defeated and subsequently expelled the Danish invasion army from the Swedish (and formerly Danish) province of Scania. Half of the regiments in the Swedish army were newly raised and the others had hardly any battlefield experience, while the Danes possessed seasoned veterans from the War of the Spanish Succession. The Swedes nevertheless managed to inflict a catastrophic defeat upon the Danes on 28 February 1710 (Swedish calendar, 10 March according to the Gregorian calendar). Of the 13 100 Danes who participated in the battle about 1 500 were killed and 3 500 men were injured. Additionally 2 600 men were captured as well as all cannons. The surviving horses were put to death inside Helsingborg when the remaining Danish soldiers were evacuated to Denmark to never again return to Scania. The battle was however hard fought and the 15 500 men strong Swedish army suffered 827 deaths and 2 097 men were injured. But the Danish threat against Sweden was temporarily neutralised and the status of Scania as a Swedish province was solidified.
The following pages show the battle order and appearance of the participating armies:
The picture above is a German engraving of the battle of Helsingborg that can be found in krigsarkivet (the Swedish War Archive).